We dropped off a couple of rolls of film, and I scanned a few of the pictures. Here is a photo from this year, of the pink roses near the garden.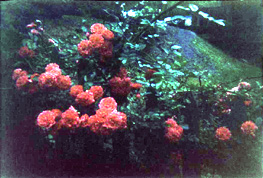 And here's one from the past winter, of Sophie watching Rudy roll in the deep snow.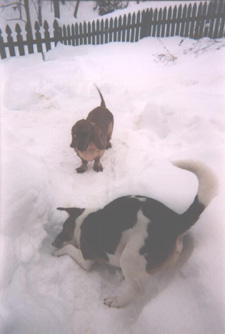 The second roll will include photos on a CD, and it wasn't ready yet. I'll post a few more when that arrives, including one of Hobo, who is doing pretty well!