Yesterday my nephew got married. It was a beautiful day, and a beautiful ceremony, followed by a fun reception.
We had some more pictures developed, and here is a photo of Hobo, taken on July 4. Please keep him in your thoughts!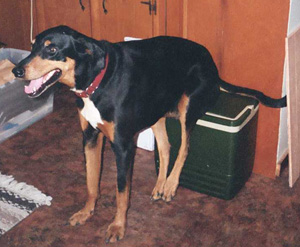 Here is
link to a prayer
to St. Francis for healing.